This started as a prompt for a design challenge. The theme: Retro Bugs. I figured out a seventies color palette and draw a handful of bugs. I'm fascinated by marching ants, how they always walk the same route. For this pattern I imagined them dancing the Sirtaki. Shoulder to shoulder from left to right, hoppa!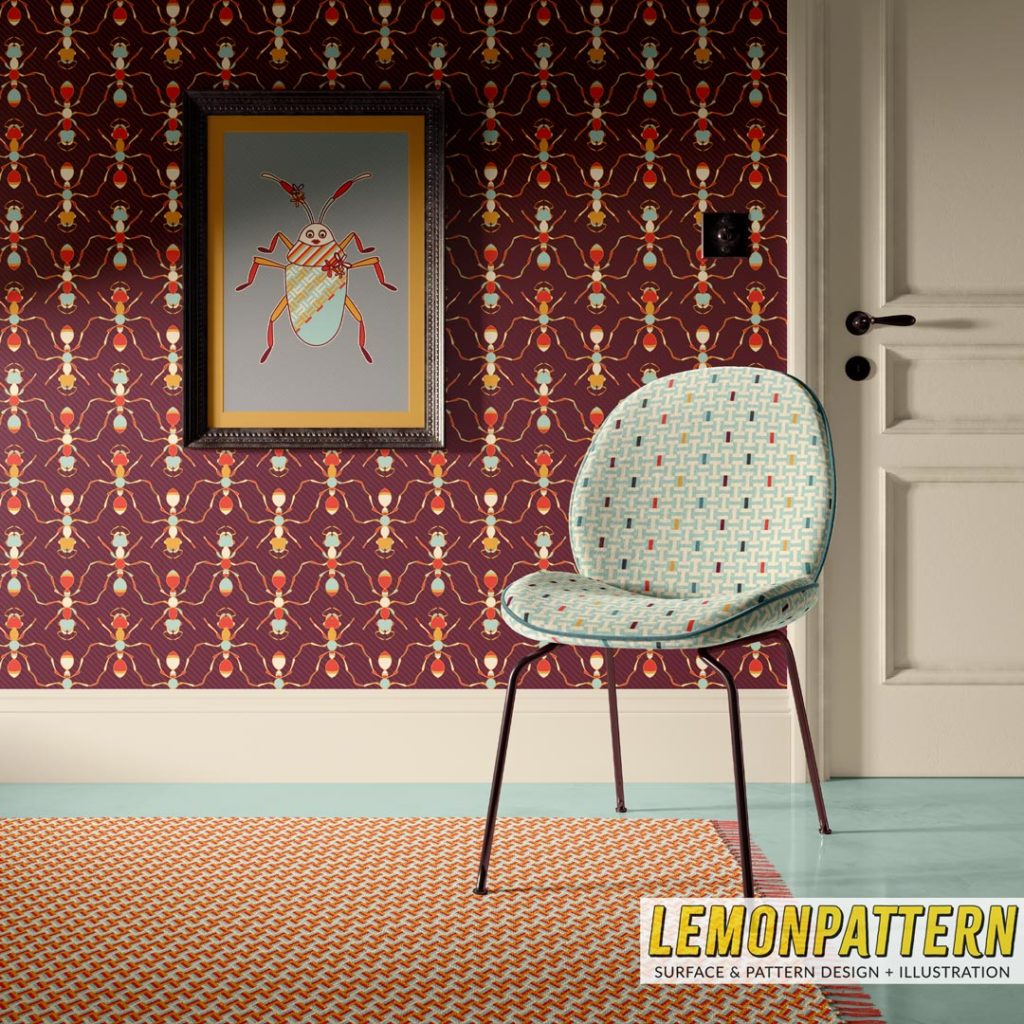 The coordinating patterns are inspired by woven fabrics from the seventies in bold colors, just the way I like them. I created a cocky bug that can be used as a placement print or wall art.
In my vision, these prints work well together in an interior as wallpaper and fabric for curtains and upholstery.
These prints match the color palette used in the 'Flowers gone Wild' collection.