---
Enroll in Pitch your Portfolio
Working as a graphic designer for the past 20+ years has brought me a lot of pleasure. But "discovering" surface pattern design has really brought me a lot of joy. I have a background in interior design and have a BA in art history, combining that with my love of color and graphic design I feel that I have come full circle and found my true passion.
I love to make art and build patterns, but then what?
Do I have enough art to approach companies and where do I find them?
These were questions I struggled with. I found the answers in Pitch your Portfolio a six module course hosted by Shannon McNab of Sketch Design Repeat. Pitch your Portfolio is a course that shows you step-by-step how to find, connect with, and present your art to companies. It's geared towards the surface design industry, but I'd consider the information on how to draft your intro emails, set up templates to show your available work, and the brilliant way Shannon organizes her contact search to be valuable for any medium. 
I stumbled on Pitch your Portfolio the first time Shannon launched it. The course brought me so much clarity and confidence. It made me look at my work with fresh eyes and see the potential. Instead of doing and wanting 'all the things', I found out what my strengths are, what I need to focus on and what my work would be a good fit for. The best thing I got out of this course is self-confidence + it really helped me organize my portfolio and gave great tips on how to find art directors to contact (lots of a-ha moments). Shannon is such an approachable and enthusiastic teacher and the course has been super helpful. I am an affiliate* for this course, but I wouldn't be if I didn't think it was a worthwhile investment.
If you have questions, contact me. I'm happy to help you clarify if this course is for you.
PYP opens for enrollment on Tuesday, April 4 at 6 am EST
and ends at 11:59 pm EST on Tuesday, April 11.
However, those who are on the waitlist prior to enrollment will have an opportunity to signup for PYP on Monday, April 4.
This is the ONLY time PYP will be offered in 2023. Get in while you can! Last time it filled up in no time. It's absolutely worth it!
In addition to learning a lot from Shannon, I've also made a lot of friends who are doing and going through the same things I am. It's wonderful to connect with like-minded people, share what we're struggling with, and also celebrate our victories. I am proud to be a founding member of the PYP community.
Click here to sign up and join me in class and in the PYP community!
* I'm an affiliate for Pitch your Portfolio, which means that if you use the links in this post and choose to sign up for Pitch your Portfolio, I will receive compensation from Shannon – at no additional cost to you.
---
Find some of my work on a variety of products for purchase online: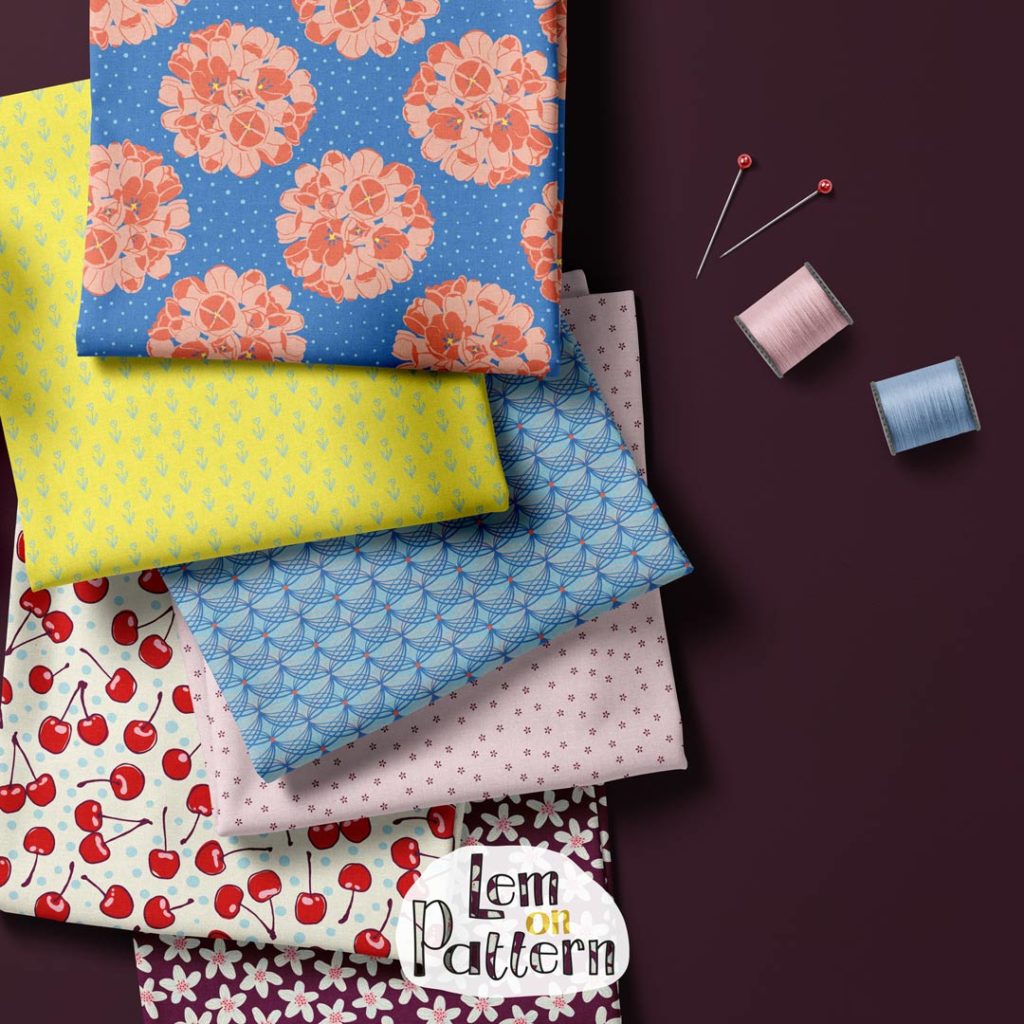 Spoonflower
Fabric, wallpaper & home decor
Choose out of 25 different types of fabric from stretchy to sturdy, shiny, or super-soft and find a solution for each of your projects.
All wallpapers are fully removable, perfect for renters, kids rooms, dorms, or an easy change in decor! Every Spoonflower wallpaper is PVC-free and printed using water-based, eco-friendly inks.
HappyWall
Wall Art & Wall Murals
HappyWall uses eco-friendly inks and PVC free material. Delivers premium quality, easy installation, happy customer guarantee.
Based in Sweden, fast worldwide delivery.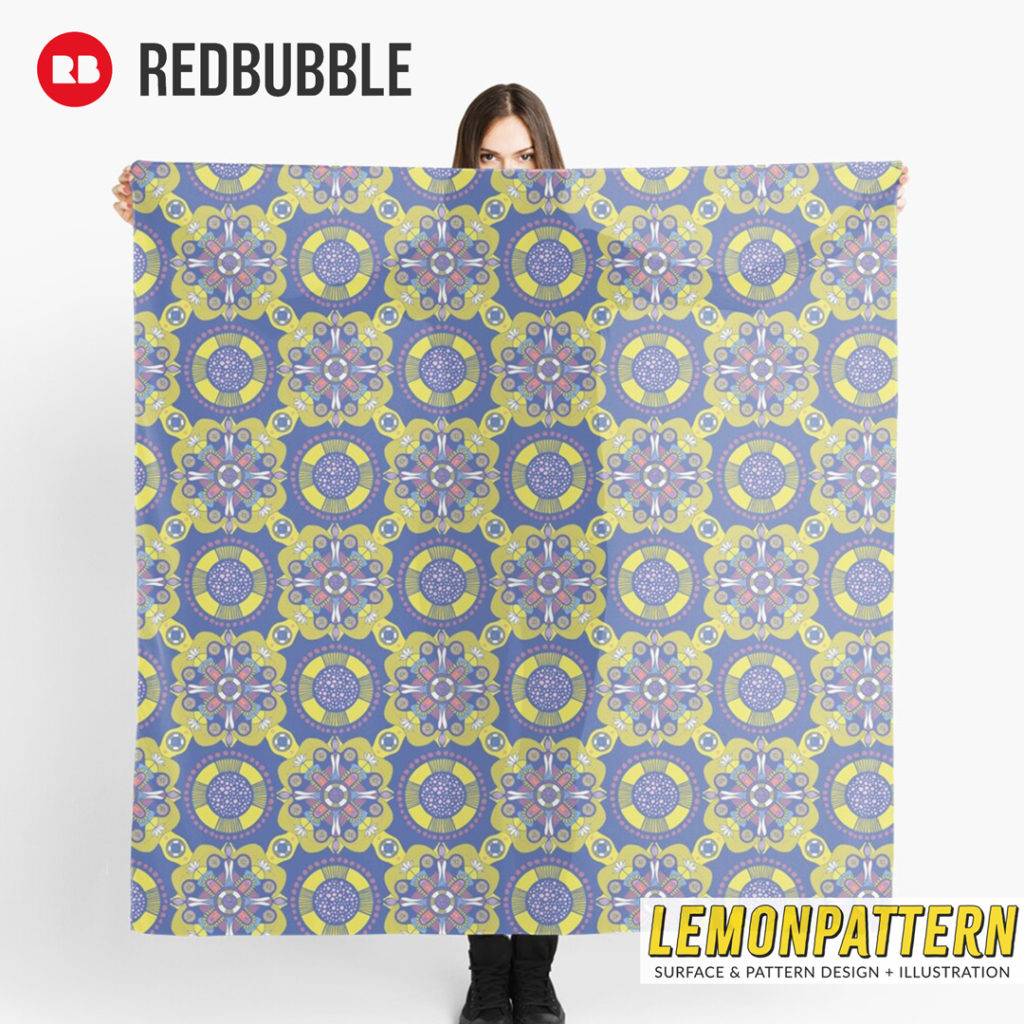 Redbubble
Home Decor & Scarves
Based in the USA and ships worldwide.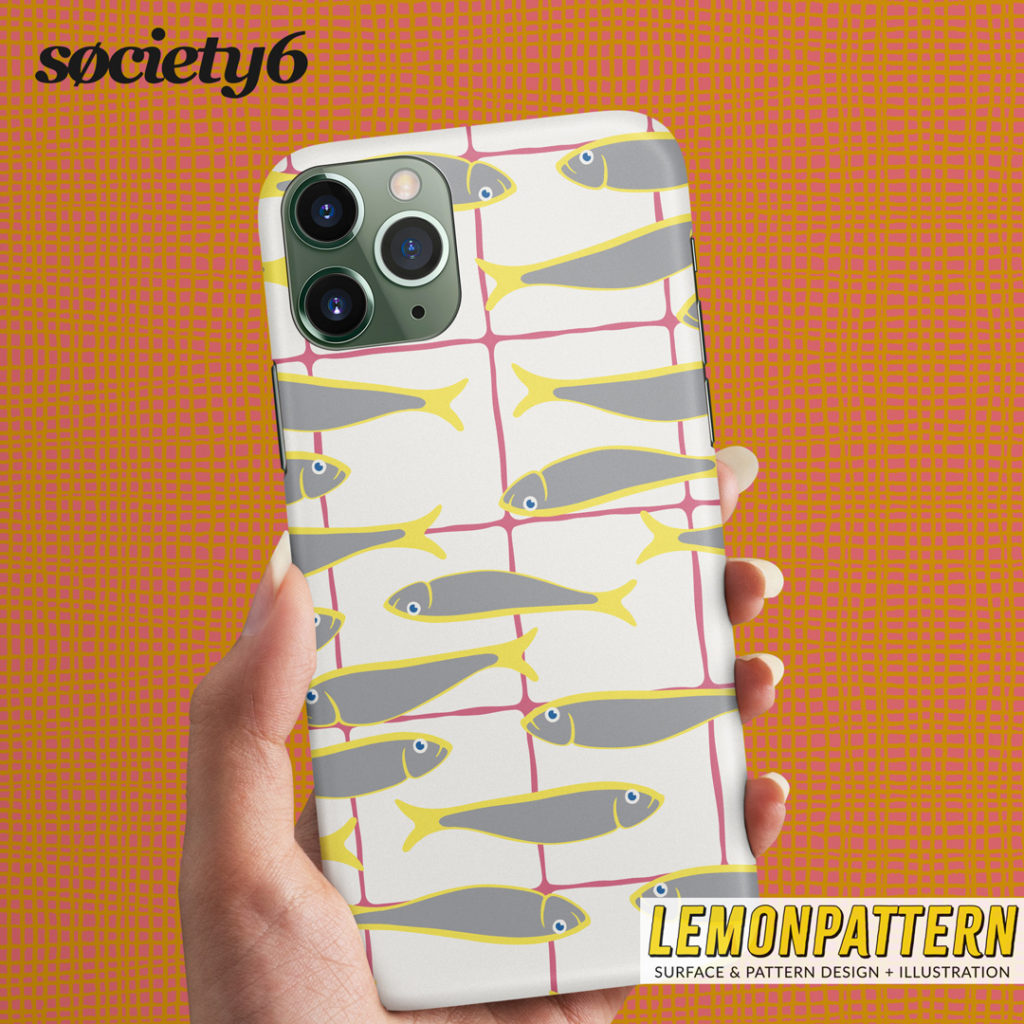 Society6
Phone cases, Art Prints & Home Decor
Based in the USA and ships worldwide.
---
My designs on your products?
Request access to my entire print & pattern catalog, click here.
---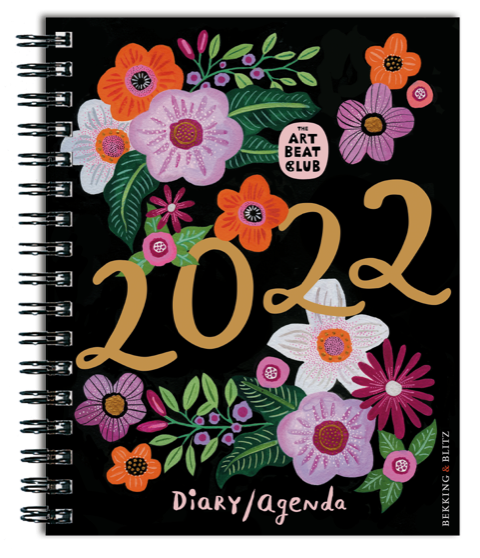 The Art Beat Club Diary 2022
Happy to announce that my work is one of the 52 artists featured in The Art Beat Clubs very first Diary. I love being one of Marenthe's Super-Startists and have taken many of her art courses. If you want to feel inspired and learn in a surprising and fun way, than The Art Beat Club may be the place for you too!
This is not a sponsored link.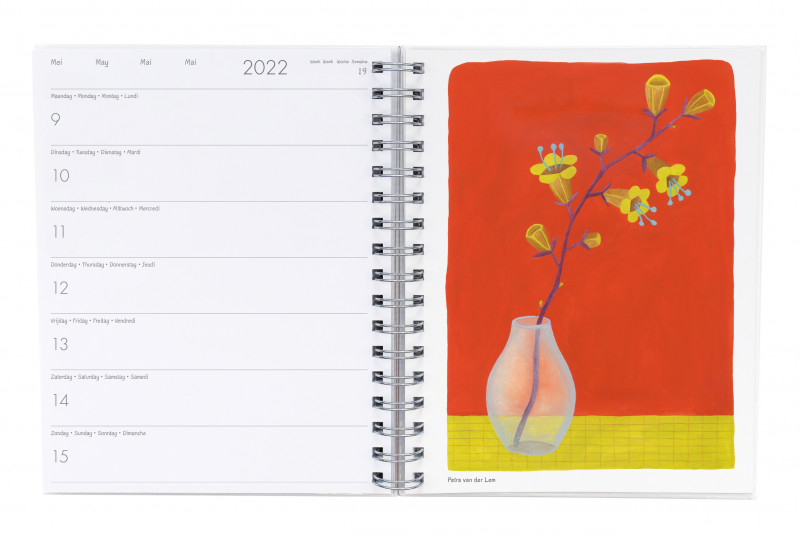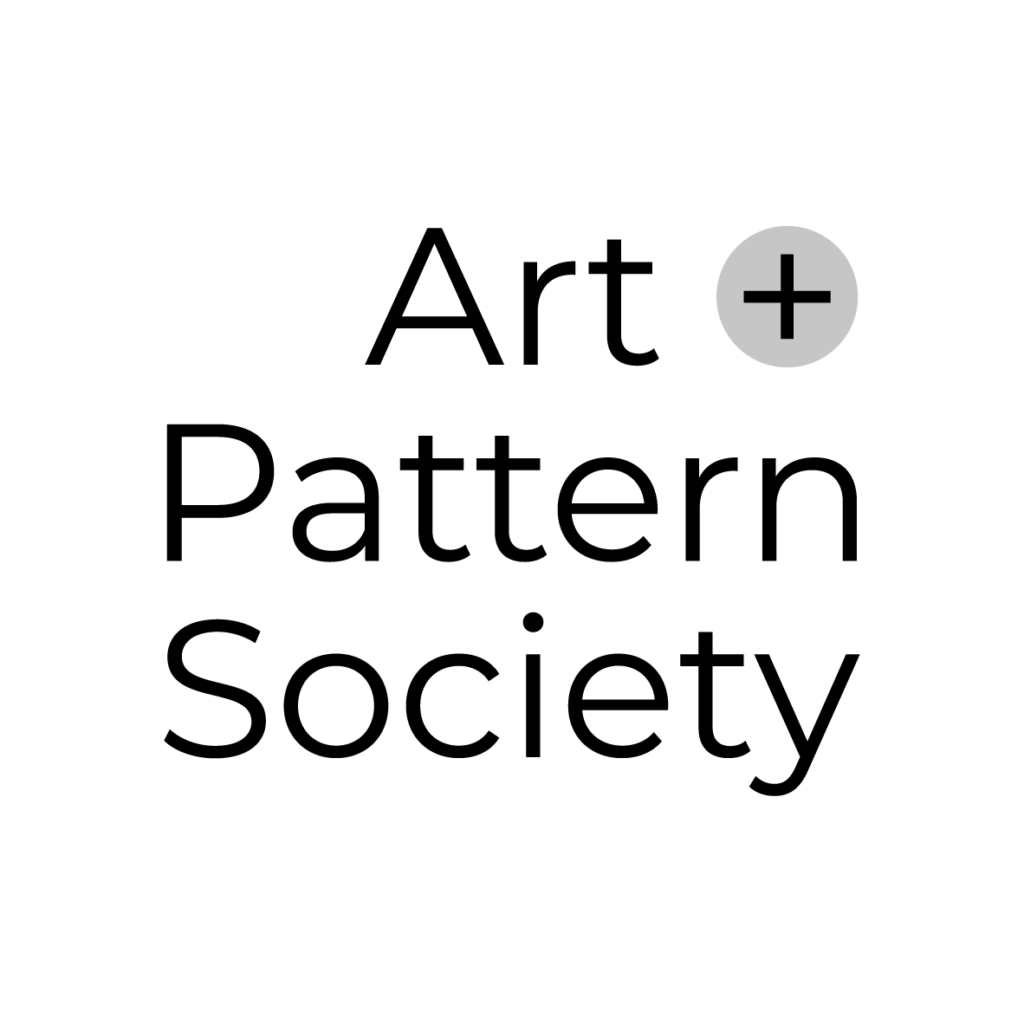 The Art + Pattern Society
Whoohoo! I'm part of the Art + Pattern Society a European collective of artists and pattern designers. Our designs are available to license or buy outright. They are suitable for a wide variety of markets: textiles, apparel, home decor, stationery and more.
---
Read the latest 'Pattern stories'
---
---
You can also find my work and art here:
---

Printsource New York
As part of the Art + Pattern Society I'm showcasing my work in Printsource New York's virtual show. Printsource is the main resource for surface and textile design for major manufacturers, retailers and catalogs, covering such industries as men's, children's and women's apparel, bed and bath, kitchen and tabletop, paper goods and stationery, wall coverings, window fashions and other surface and textile design applications.
Through this platform you can get in touch and make an appointment to talk to us directly and see our designs that are available for license or purchase.
We would like to invite you to visit us at Printsource and make an appointment or if more convenient we are of course open to other times and dates more suitable. Here is the link to our virtual booth:
https://www.printsourcenewyork.com/exhibitors-a-k
All you have to do is go to Art + Pattern Society, choose a date and time and click to schedule an appointment. Show dates: January 25/26/27, 2022. Important: Schedule time is New York time (EST).
---