Ever since I can remember I love art supplies and I have them in bucket-loads… (understatement). My favorites are the colorful ones, paper, paint & pencils. I love to doodle and make 'vlekken' on paper but without my hands getting dirty. I'm a very neat and tidy mess-maker 🙂
It is time to put my endless source of art supplies to good use and actually use them (I may or may not have strong feelings about that, ahem…). Since mid-december I decided to follow along with my cousin Marleen to create daily. No rules, no pressure, no expectations. Just create and have fun. You can follow my progress on my personal website: petravdlem.com where I share my creations and thoughts.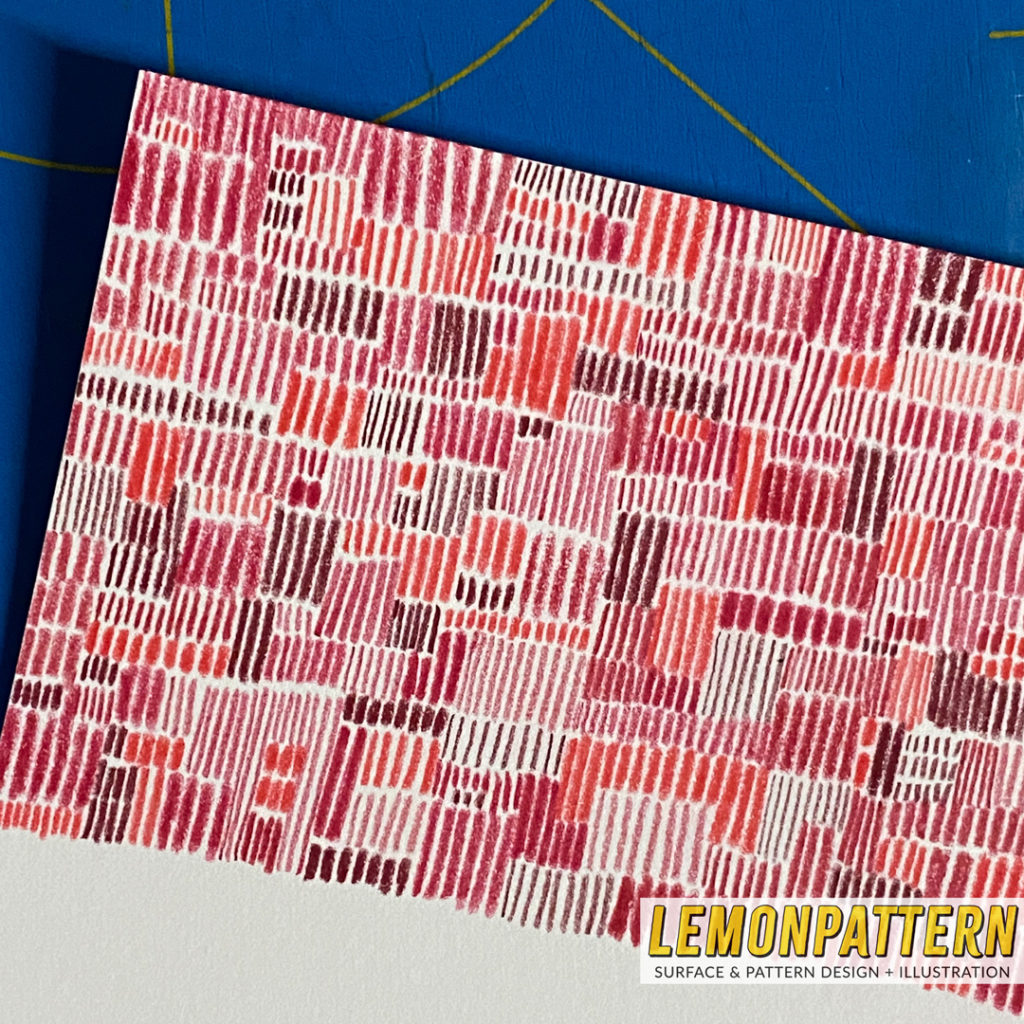 One of those creations is made with red FaberCastell Polychromos pencils and is transformed into a pattern suitable for wallpaper and fabric amongst others. The name of this pattern is 'Not so Simply…' Red, Gold, Blue, Green, Charcoal or Silver. It was easy to put pencil to paper, but what was supposed to be mindless mark making turned into a thinking session. The pressure was 'on' to finish the drawing and fill-up the whole page… that didn't happen, but I'm so happy with the result. What do you think?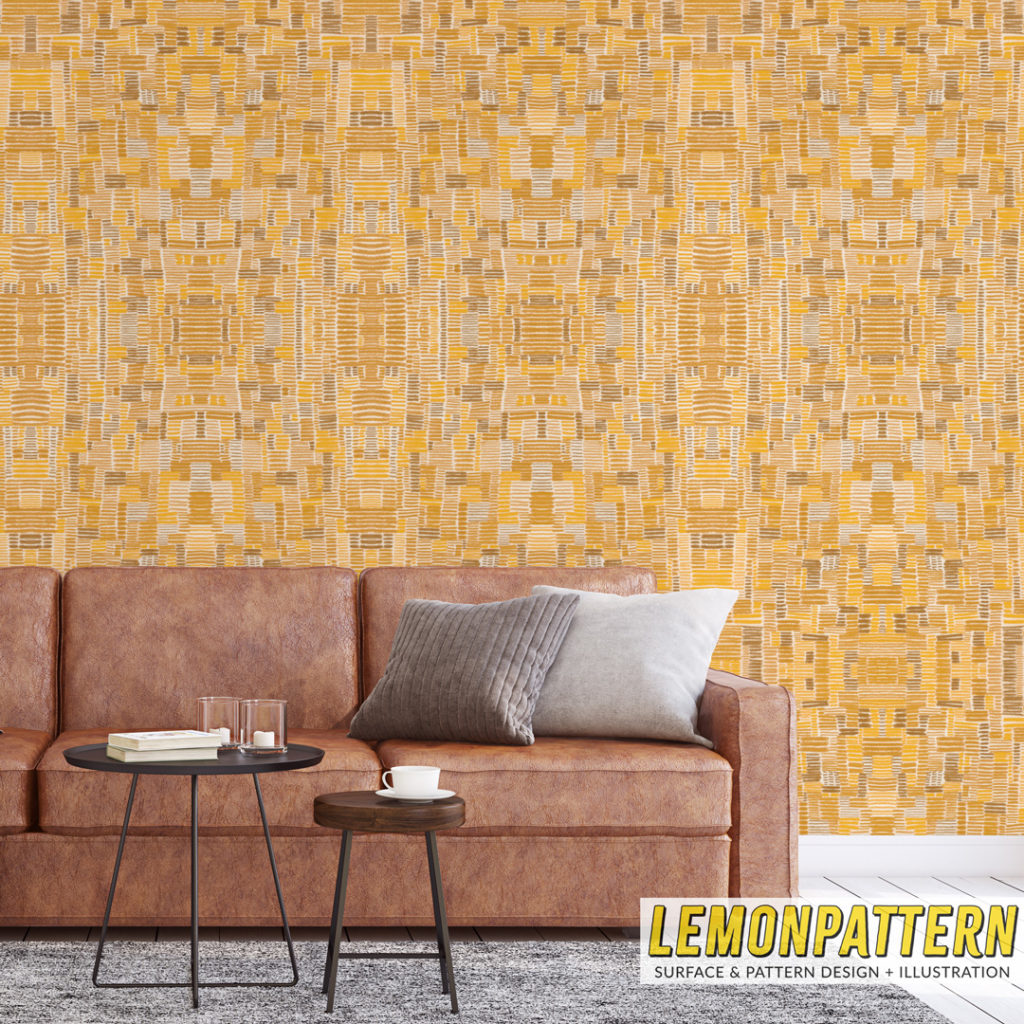 I've had the FaberCastell Polychromos pencils for about three years now and they are one of the most precious tools I own. They are really smooth and the colors are beautiful a real pleasure to draw with. Pro tip: colored pencils can't be any good without a perfect pencil sharpener. I use a very small and simple one, but man it makes a difference! Do yourself a favor and invest in a good one (and I mean good, not necessarily expensive).