From sketchbook to fabric. This pattern collection 'For Your Eyes Only' was created while participating in a e-course. To get the creative juices flowing, I like to take e-courses.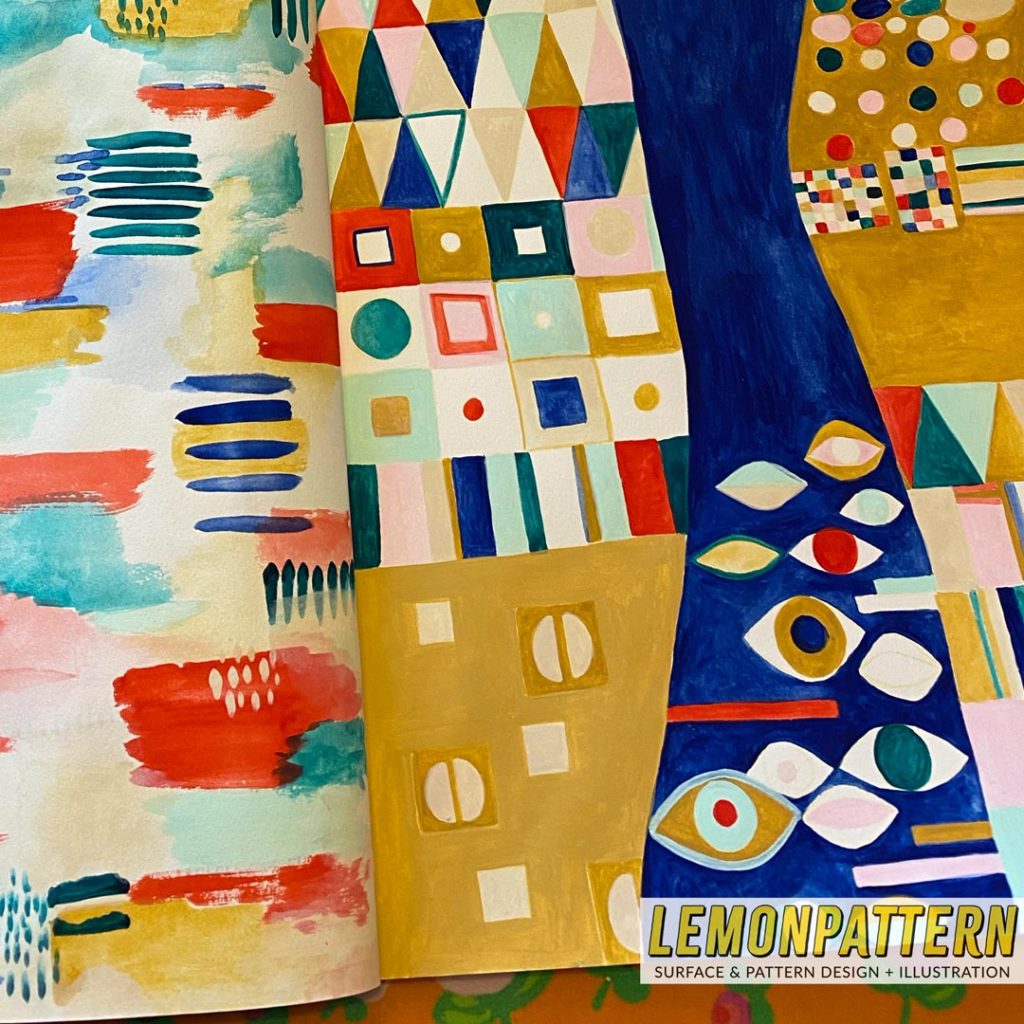 I'm in love with the color palette in this collection and how this all came together. Inspiration came from a painting by Gustav Klimt. Bits and pieces of my initial sketchbook painting are vectorized and made into a mini pattern collection.
In my vision, these prints work well together in an interior as wallpaper and bedding.